Welcome to this Monday's Value Monday newsletter.
Today I'm going to share with you a trick that can increase your performance on Facebook Ads…
A trick which gets you more traffic AND cheaper traffic…
A trick that you are already set up to do…
And virtually no Amazon sellers are doing this right now…
The secret? Facebook Carousel Ads
You will have seen them before on your computer and your phone – they look something like what you see below.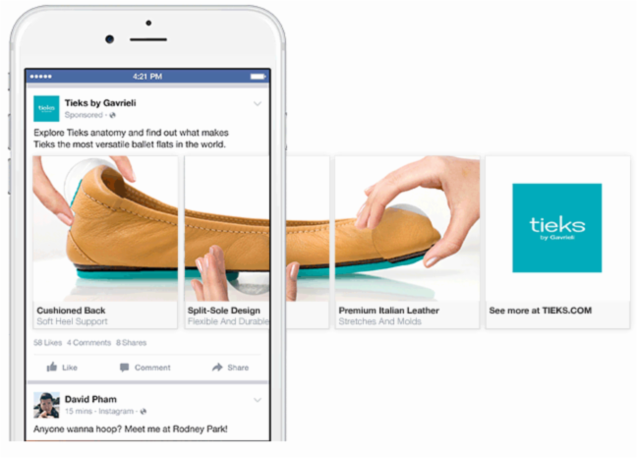 The way they work is you have up to 5 images side by side in your advert.
This is absolutely killer for physical products….
You can simply take each of your Amazon images and turn them into a Facebook carousel ad.
You can communicate each point and benefit of your product with a picture and a caption.
These extremely visual and captivating ads perform incredibly well on Facebook Ads.
How well? The data shows that these Carousel Ads perform 10x better than normal advertising – you will get 10 times the traffic from your ads with this.
And you won't see this mentioned in any Amazon course… no one is doing this right now!
You can start running these Facebook Carousel Ads and get great performance out of them… especially if your product is $20+.
Use these during your product launch to get more sales to increase your ranking and use them once you're already ranking to increase your sales further
And if you've got multiple products – this is a perfect way of promoting them all at once, just dedicate a slide to each of your products.
That's all for today's Value Monday email – I'll see you next week.